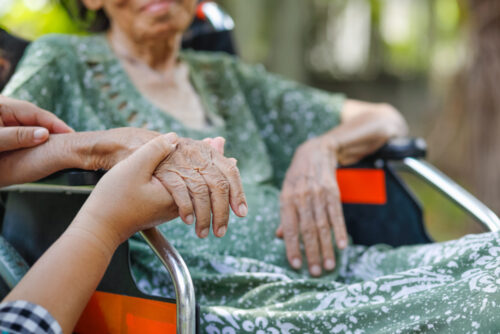 When we leave a loved one in the care of a nursing home, we expect the facility to provide them with a safe, clean environment to live out the remainder of their lives. Though many nursing homes do provide residents with an adequate standard of living, this isn't always the case. Nursing home abuse does occur, and if your loved one is a victim, you need a legal team who can effectively fight for the justice you deserve. Read on and contact a seasoned California nursing home abuse lawyer from Cowdrey Jenkins, LLP to learn more about the most common types of nursing home abuse and how our legal team can assist you. Here are some of the questions you may have:
What are the most common types of nursing home abuse?
Nursing home abuse can come in various forms, but some of the most common are as follows:
Physical Abuse: One of the most overt forms of abuse, physical abuse encompasses actions such as hitting, pushing, kicking, or any form of physical harm inflicted intentionally on a resident. Often, physical abuse results in fractures, unexplained bruises, and other physical injuries.
Emotional Abuse: Emotional abuse can be more insidious and challenging to detect. It involves actions like belittling, humiliation, verbal threats, or isolation. Victims of emotional abuse may exhibit sudden changes in behavior, depression, fearfulness, and withdrawal.
Financial Exploitation: Perpetrators may exploit residents financially by stealing money, belongings, or manipulating them into signing over assets. This can have devastating consequences for the victim's financial security.
Sexual Abuse: An abhorrent violation of trust, sexual abuse involves any non-consensual sexual contact with a resident, regardless of their cognitive state. Some signs of sexual abuse may include unexplained sexually transmitted infections, emotional distress, or withdrawal.
Chemical Restraint Abuse: Some facilities misuse medications to control residents' behavior or keep them sedated, often done without proper medical justification, putting residents' health at risk.
What should I do if I notice any of these signs/types of abuse?
If you suspect that your loved one is being abused or neglected in a nursing home, you should act swiftly. First, if you suspect your loved one is in imminent danger, you should call 911 and ensure they're transported to a hospital for immediate medical treatment. You should also take pictures or videos of any evidence of nursing home neglect or abuse. From here, you should report the incident(s) of abuse to nursing home management. Next, you should report the incident(s) of neglect or abuse to the Long-Term Care Ombudsman CRISISline at 1-800-231-4024 or the California Department of Public Health. Finally, you should retain the services of a seasoned California nursing home abuse lawyer who can effectively pursue the justice you and your loved one deserve.
If you have further questions or think you may have a valid claim, contact Cowdrey Jenkins, LLP today.