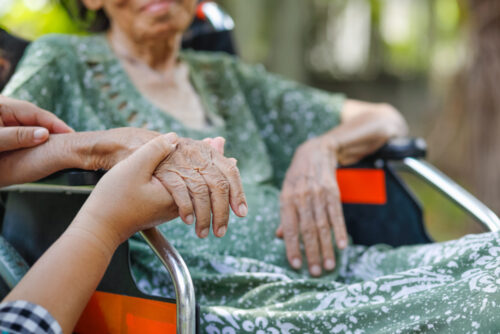 If you have entrusted your loved one to a hospice facility, you expect them to receive the best possible care and comfort in their final days. Unfortunately, not all hospice care providers behave compassionately, professionally, or ethically. In some cases, they may neglect or even abuse patients, causing them unnecessary pain and suffering. This is not only heartbreaking, but also illegal. If you suspect that your loved one has been made a victim of hospice care abuse or neglect, you're most likely looking to hold the appropriate parties accountable. Please continue reading and reach out to a dedicated California hospice care abuse lawyer from Cowdrey Jenkins, LLP to learn more about how we can assist you.
What are the most common types of hospice care abuse?
A recent report by the Office of Inspector General of the Department of Health and Human Services found that the majority of hospices in the United States that participated in Medicare had one or more deficiencies in the quality of care they provided to their patients. Put simply, patients receiving inadequate care in hospice facilities is far from uncommon. Some of the most prevalent examples of neglectful or abusive behavior that we see occur in hospice facilities are as follows:
Verbal abuse: disparaging or derogatory language
Mental abuse: humiliation, harassment, or threats
Sexual abuse: harassment, coercion, or assault
Physical abuse: hitting, slapping, pinching, or kicking
Malpractice: acting outside the normal standard of care
Medication errors: giving the wrong drug, dose, or route
Inadequate pain management: underprescribing or withholding pain medication
Inappropriate sedation: overprescribing or administering sedatives without consent
Pressure ulcers: failing to prevent or treat bedsores
Dehydration or malnutrition: failing to provide adequate fluids or food
Isolation or abandonment: leaving the patient alone or unattended
Emotional distress: causing fear, anxiety, depression, or grief
Spiritual neglect: ignoring the patient's religious or cultural beliefs
Family conflict: creating or worsening disputes among relatives
Exploitation: taking advantage of the patient's vulnerability
How should I pursue a claim against a negligent or abusive hospice facility?
If you believe your loved one has been abused or neglected while under hospice care, you should document the incident(s) via photographs, video footage, medical documentation, and more. You should also report the incident either to local law enforcement (if your loved one is in immediate danger) or to the California Department of Public Health. Finally, you should hire a competent attorney who can assess the circumstances of your case, gather additional evidence, and, from there, form a strategy to best pursue the justice you and your family deserve.
If you have further questions or you wish to pursue a claim against a negligent or abusive hospice care facility, please don't hesitate to contact Cowdrey Jenkins, LLP today.